Main content starts here, tab to start navigating
Indoor and Outdoor Dining
KINTON RAMEN CANADA
BC: Our British Columbia location is open for indoor and outdoor dining, as well as takeout and delivery as of May 25, 2021.
QC: Our Quebec locations are open for indoor & outdoor dining, takeout and delivery as of June 7, 2021.
ON: Our Ontario locations are open for indoor & outdoor dining, takeout and delivery as of July 16, 2021.
KINTON RAMEN US
IL: Our West Loop location is open for indoor and outdoor dining, as well as takeout and delivery, as of February 17, 2021.
Our Wicker Park location is open for indoor and outdoor dining, as well as takeout and delivery, as of April 22, 2021.
NY: Our Woodbury Common location is open for indoor and outdoor dining, as well as takeout and delivery, as of March 29, 2021.
How KINTON RAMEN is Protecting Everyone's Health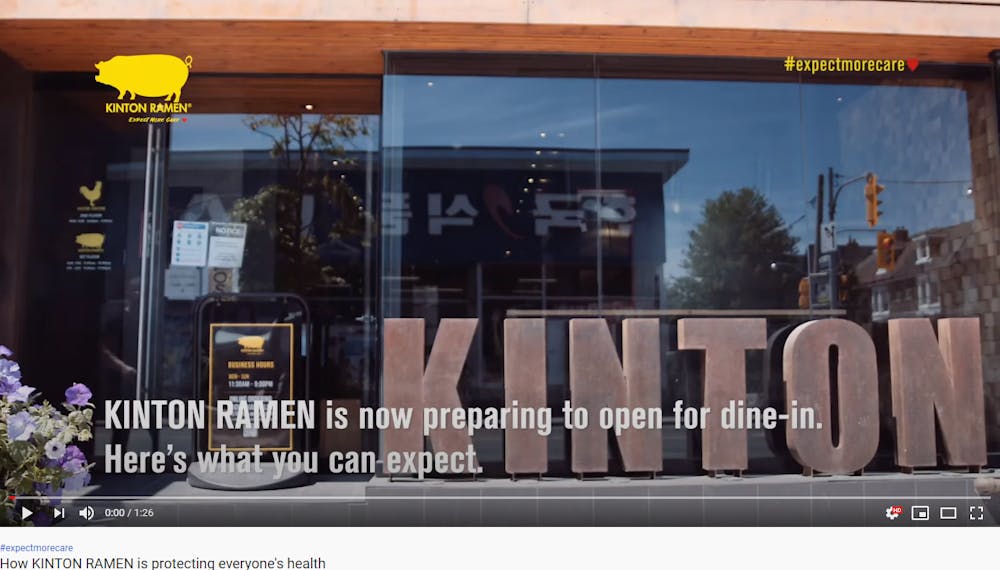 At the start of the COVID-19 pandemic, we asked our customers on social media what changes they wanted to see in our restaurants as we move forward. You spoke and we listened with our #expectmorecare❤️ campaign!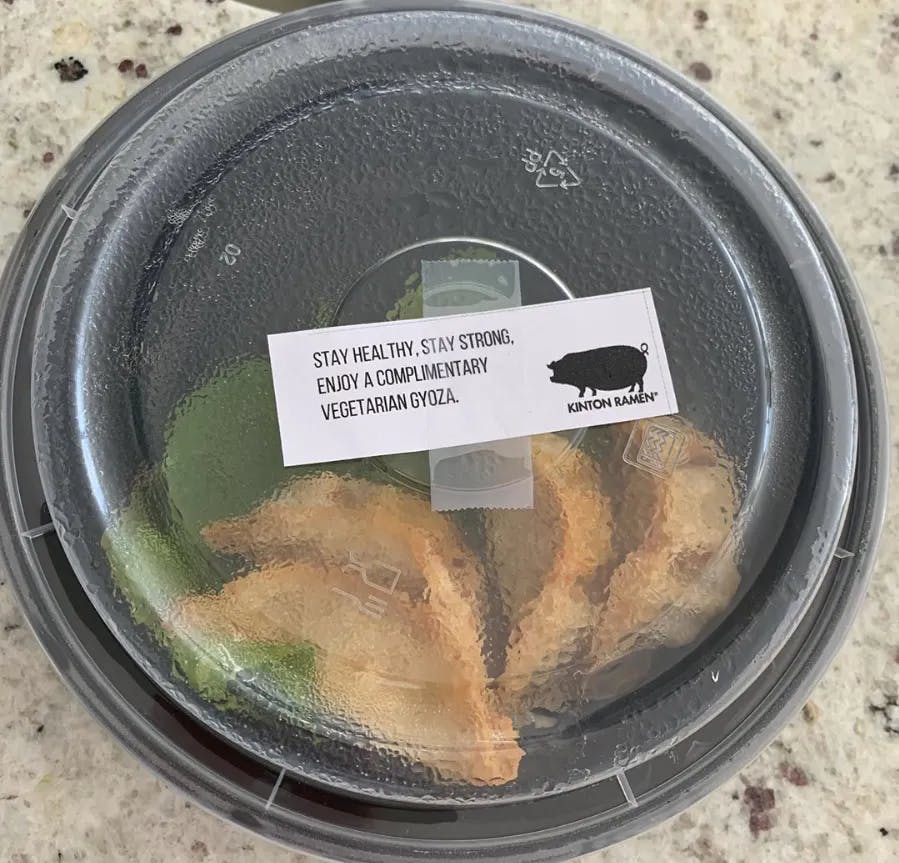 At KINTON RAMEN, we're not just about food—we're about family. Simply put: We. Love. Our. Guests. Throughout the course of our #expectmorecare❤️ campaign, we made an increased effort to let our guests know how much we care about them. Whether that meant surprising our customers with a free 4-piece serving of veggie gyoza or attaching a friendly note to every order, we hope the little something extra you received brought some joy to your day. As a KINTON RAMEN customer, you can always #expectmorecare❤️. Because now more than ever, we believe a little extra care can go a long way.
With health and wellbeing as our top priority, and in cooperation with government regulations, KINTON RAMEN welcomes you to our restaurants for dining with some changes in place. Not only have we implemented new practices like increased sanitation, but we've also put a heavy focus on contactless options like takeout and delivery. We are committed to protecting the health and safety of our guests, staff and community.
Social Distancing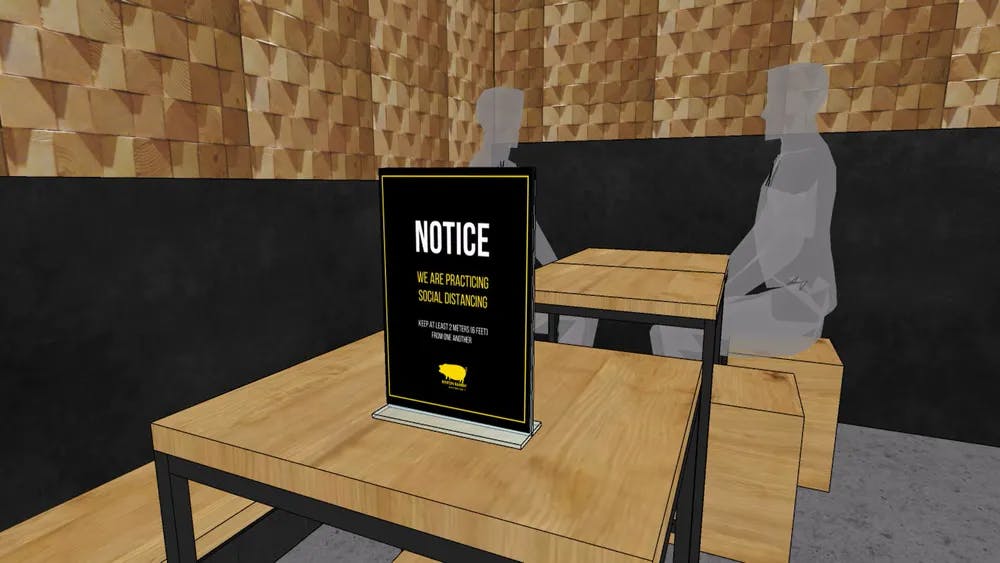 To permit the highest level of comfort and safety while dining, some tables are blocked off in our UBC restaurant. Tabletop signage indicates which tables are not available to ensure social distancing guidelines are met.
Sanitation Station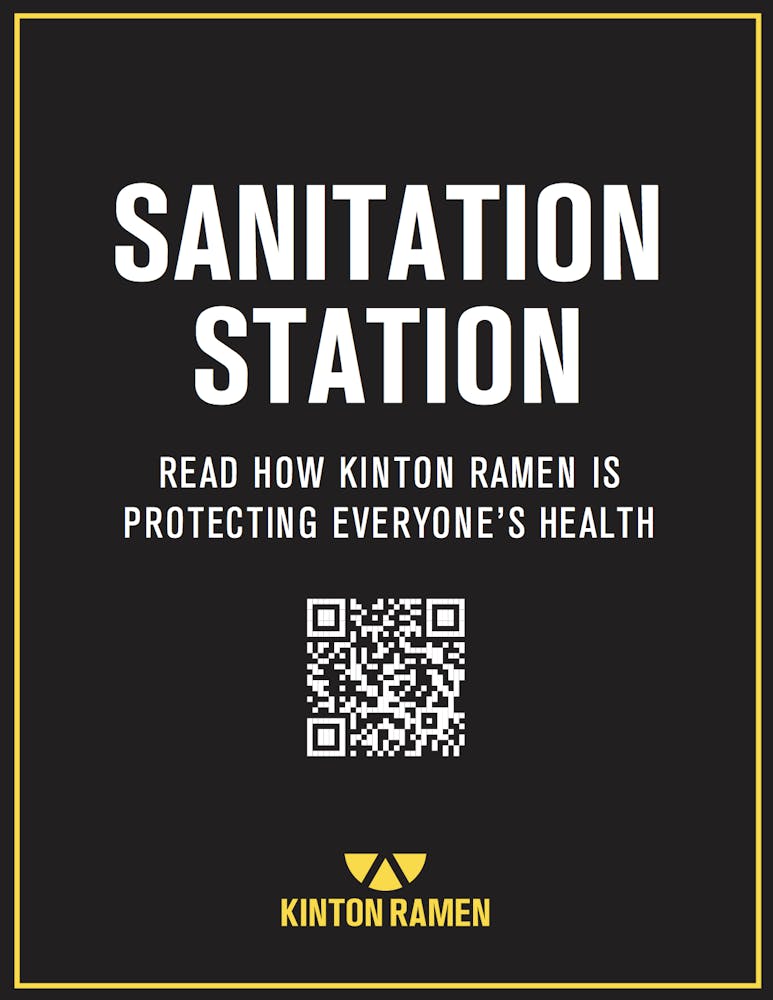 Our restaurants now have Sanitation Stations, where guests can use complimentary hand sanitizer and scan our QR code to learn about how we're protecting everyone's health in our restaurants.
Health Declaration Form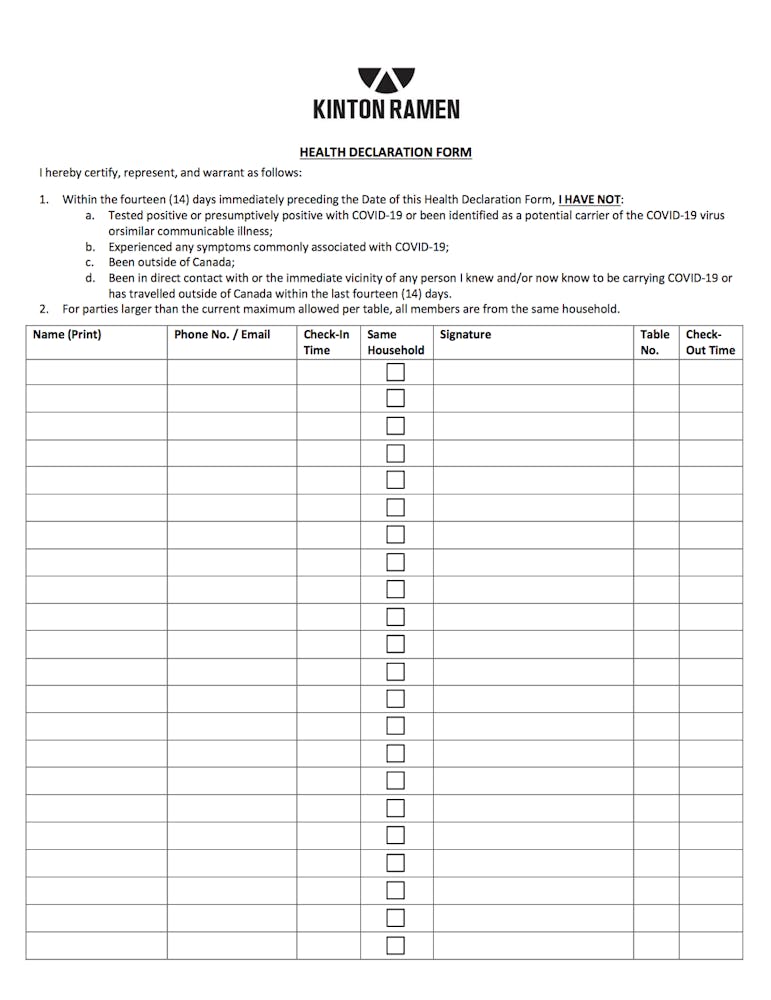 Upon arrival, guests are asked to sign a Health Declaration Form with their name and contact info. Guests will only be contacted if it is found that there was a risk to their health during their visit (i.e. a confirmed case of COVID-19 was within the restaurant.)
Digital Menu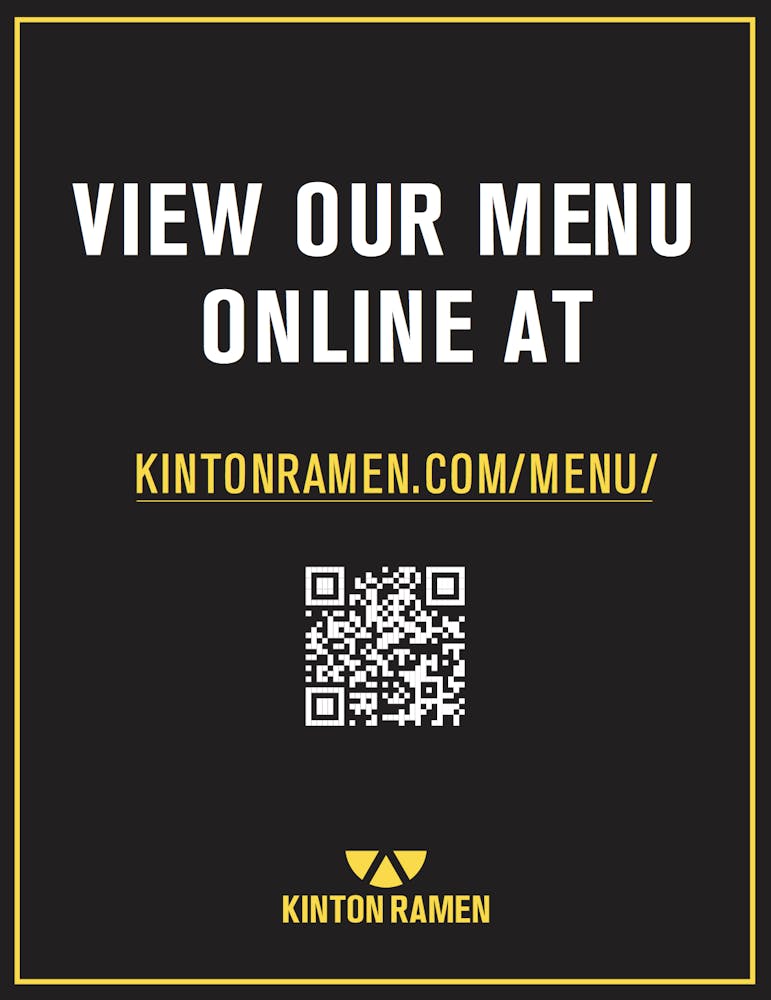 As a contactless option, guests can easily view our digital menu on their phone by scanning a QR code posted in the restaurant.
Disposable Cutlery
Disposable cutlery is available upon request for all guests.
Staff Health Screening Checks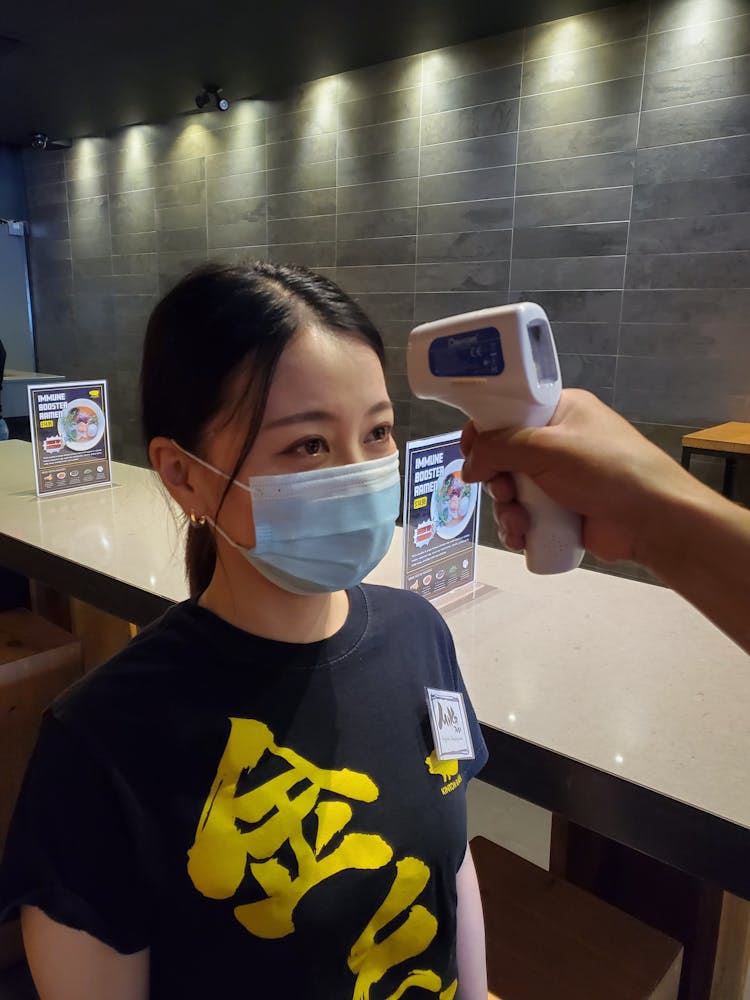 We want to ensure all our staff members remain healthy and strong.
When employees arrive at our restaurants, they are asked by management whether they have any symptoms of illness, and whether they have come into contact with anyone ill or presenting signs of illness. Then, they receive a touch-free, non-invasive temperature reading to ensure that they are well enough to come to work and not putting anyone else at risk.
Staff members who answer "yes" to any of these questions or have temperature readings above 100°F (38°C) will be asked to return home.
Personal Protection Equipment (PPE)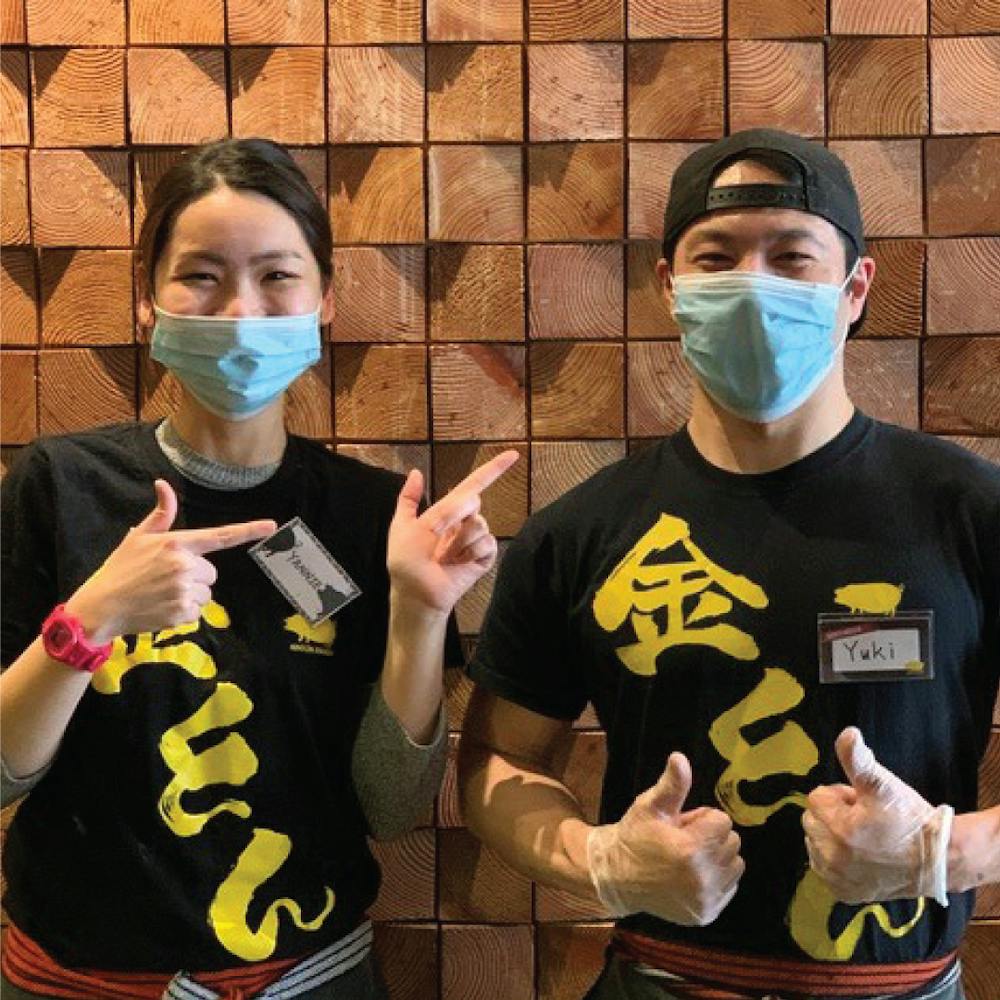 To protect the health and safety of everyone who enters our restaurants, our staff is wearing personal protective equipment (PPE), including face masks. Don't be alarmed if you don't recognize us—it's still the same friendly faces you're used to seeing, just under our masks for now! We will continue to wear them for you, for us and for the community.
Hygiene Ambassador
As part of our #expectmorecare❤️campaign, we welcomed a new role to our team. Our Hygiene Ambassador is in charge of protecting the safety and well-being of our employees and guests by maintaining the cleanliness of our restaurants, managing the flow of everyone who enters, seating guests at designated tables, ensuring social distancing and answering any questions regarding health and safety standards and protocols.
Online Ordering
To provide even more contactless options for our guests, we've implemented a new online ordering system on our website. We hope this easy-to-use platform helps our guests feel more comfortable when picking up takeout at our restaurants. Simply go to our website to order takeout online right now. There's no need to call us—unless you'd like to say hello!
Curbside pick-up
We want to make picking up your food as easy, comfortable and safe as possible. With curbside pick-up, guests can wait outside the restaurant or inside their cars, and our staff will bring their order right to them. For curbside pick-up, all you have to do is:
Call us to order
Provide us with the details of your car, including make, model and license plate number
Call us and confirm your car details when you arrive
We'll come outside to meet you with your order and our Point of Sale terminal for payment!
Contact-Free Yelp Waitlist
Another contact-free option is our Yelp Waitlist, which allows guests to put their names down on a waitlist by scanning a QR code on their phones.
KINTON RAMEN X United TO-gether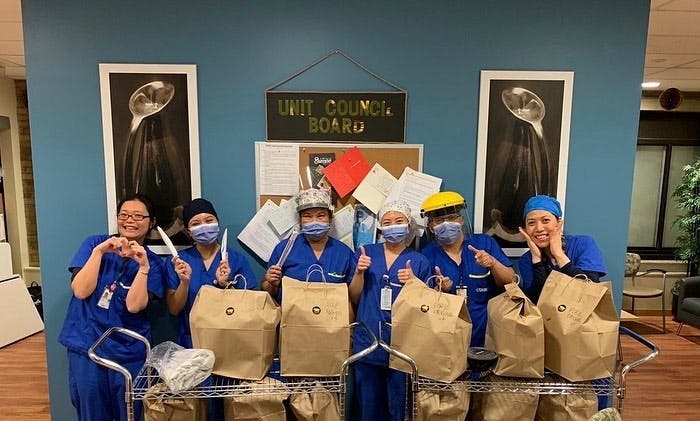 When we're united, we can get through anything together.
We're thrilled to partner with United TO-gether, a grassroots non-profit initiative that provides meals to hospital staff in the Toronto area fighting the COVID-19 pandemic. With them, we've already treated over 100 incredible frontline healthcare workers in hospitals across the city with lunch and we're still going. Our sincerest thanks go to the healthcare workers and to United TO-gether who donate their time to deliver our meals.
A Message From Executive Chef Aki Urata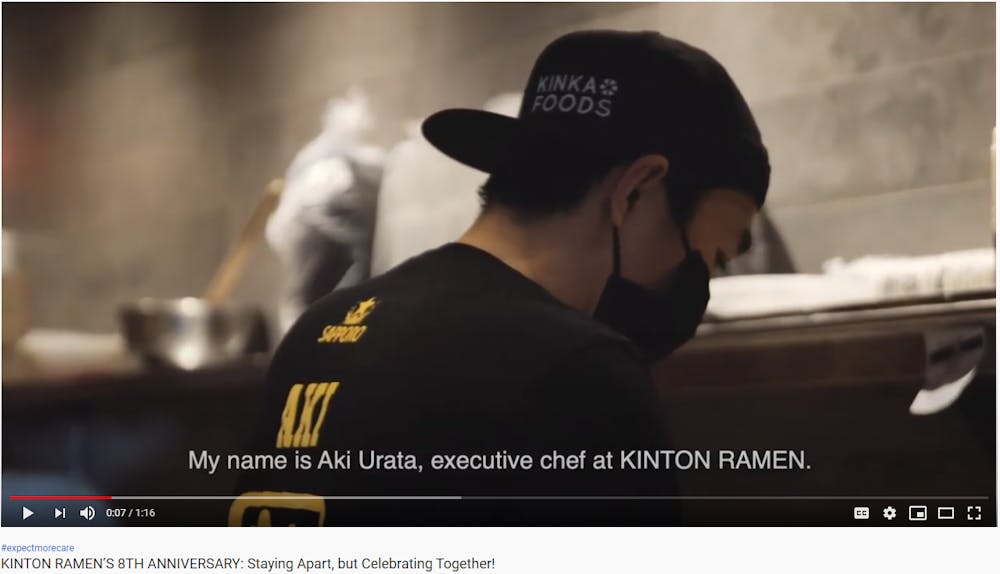 For our 8th anniversary on May 18, 2020, we celebrated things a little differently. Our executive chef, Aki Urata, shared a heart-warming message to our customers, expressing how much he missed them. Aki also made a point to thank frontline healthcare workers and give some hopeful words of encouragement. Plus, the chef even promised to host a celebration in true KINTON RAMEN style when it's safe to do so…so stay tuned for that!